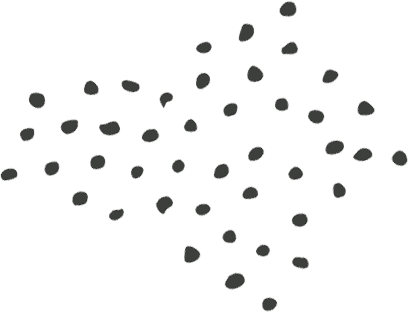 Pakn Treger's purpose is to share the ever-relatable great Yiddish works, through preservation, restoration, and retelling.
Client:

The Yiddish Book Center
Services:

Graphic Design, Editorial Design, Digital Publication, Branding, Brand Strategy
Design Firm:

Alexander Isley Inc.
Role:

Lead Designer, Production

The Yiddish Book Center, a non-profit organization dedicated to the preservation and restoration of Yiddish books and language, approached us with the task of designing their tri-annual publication, Pakn Treger.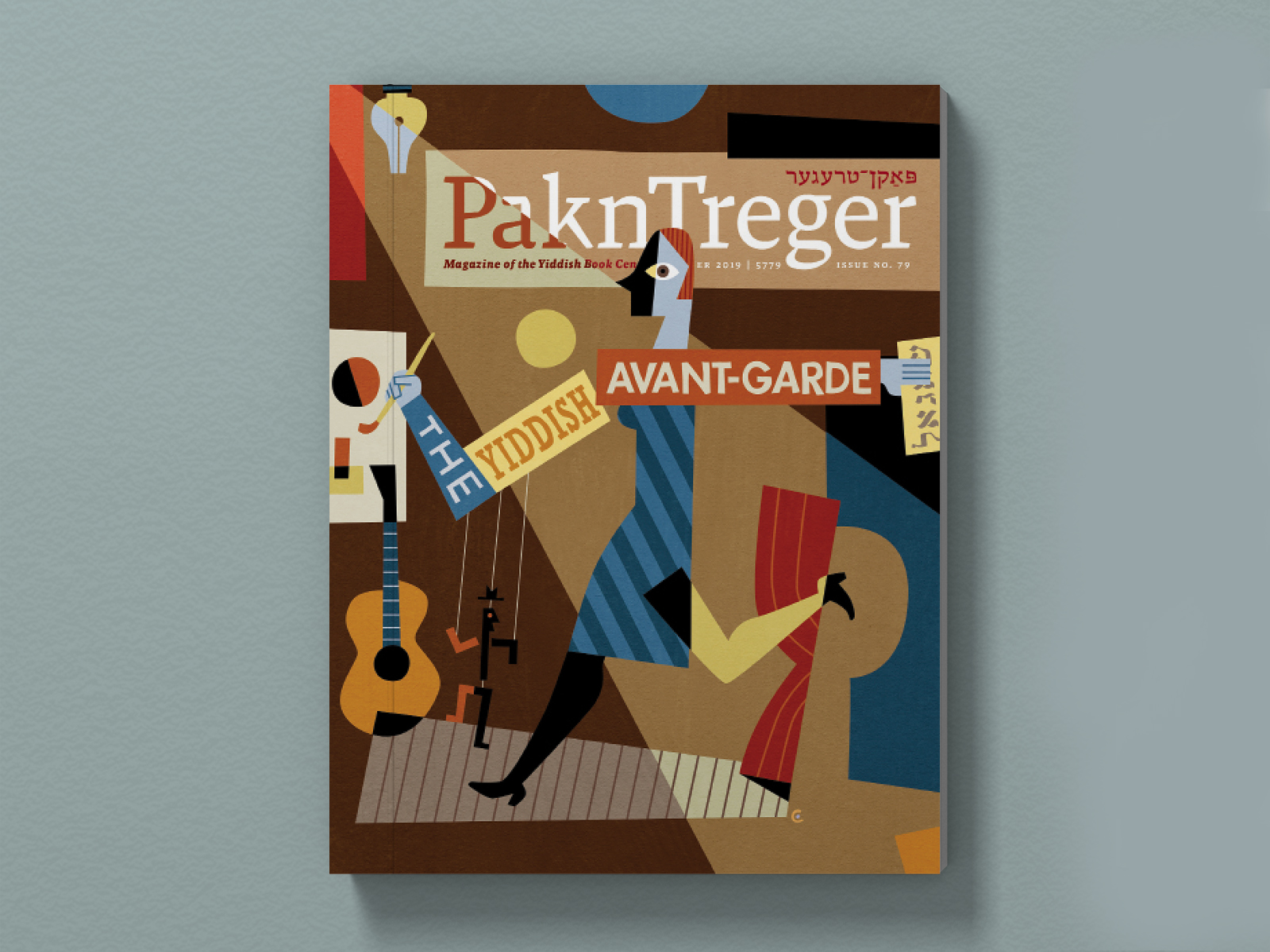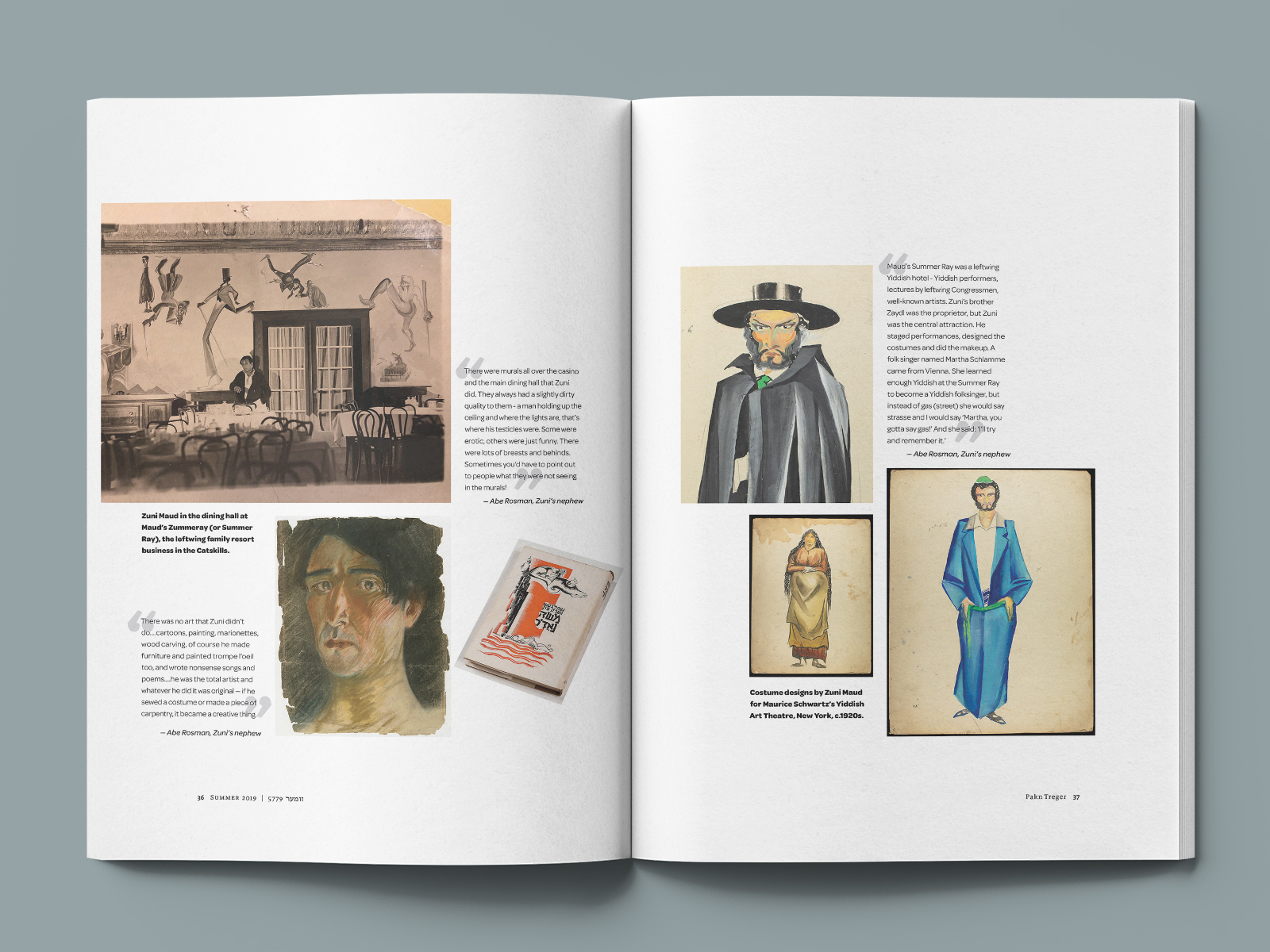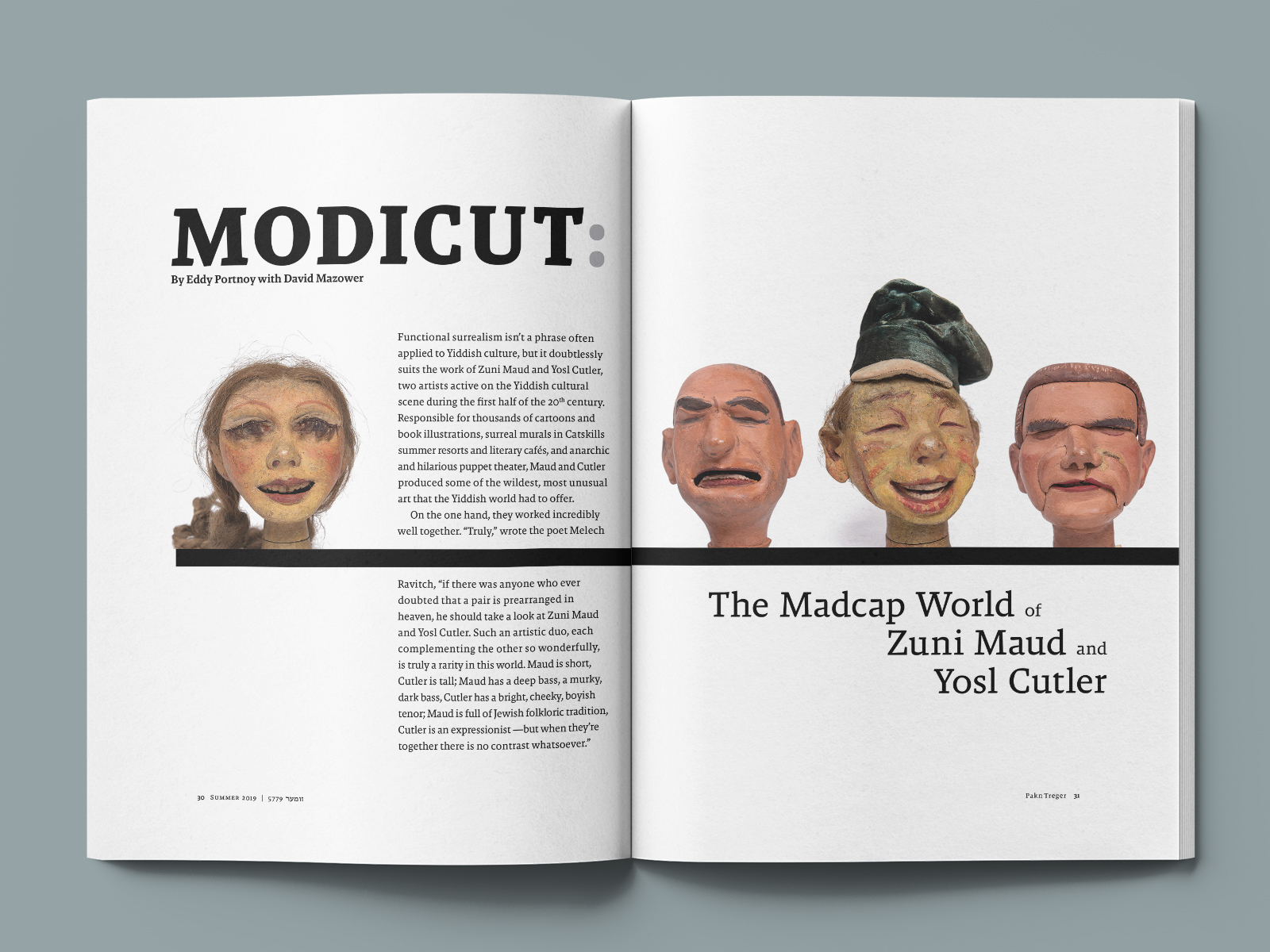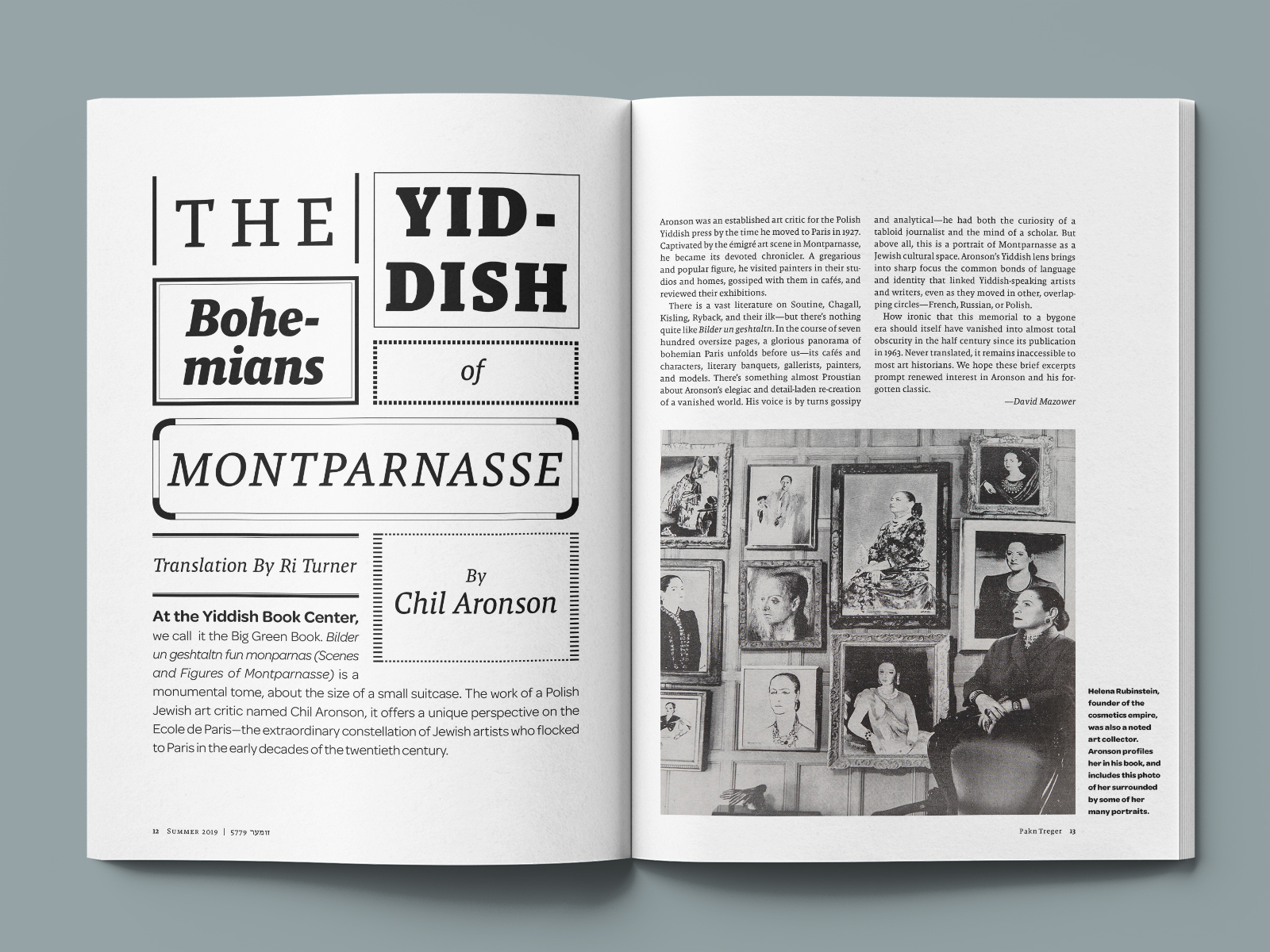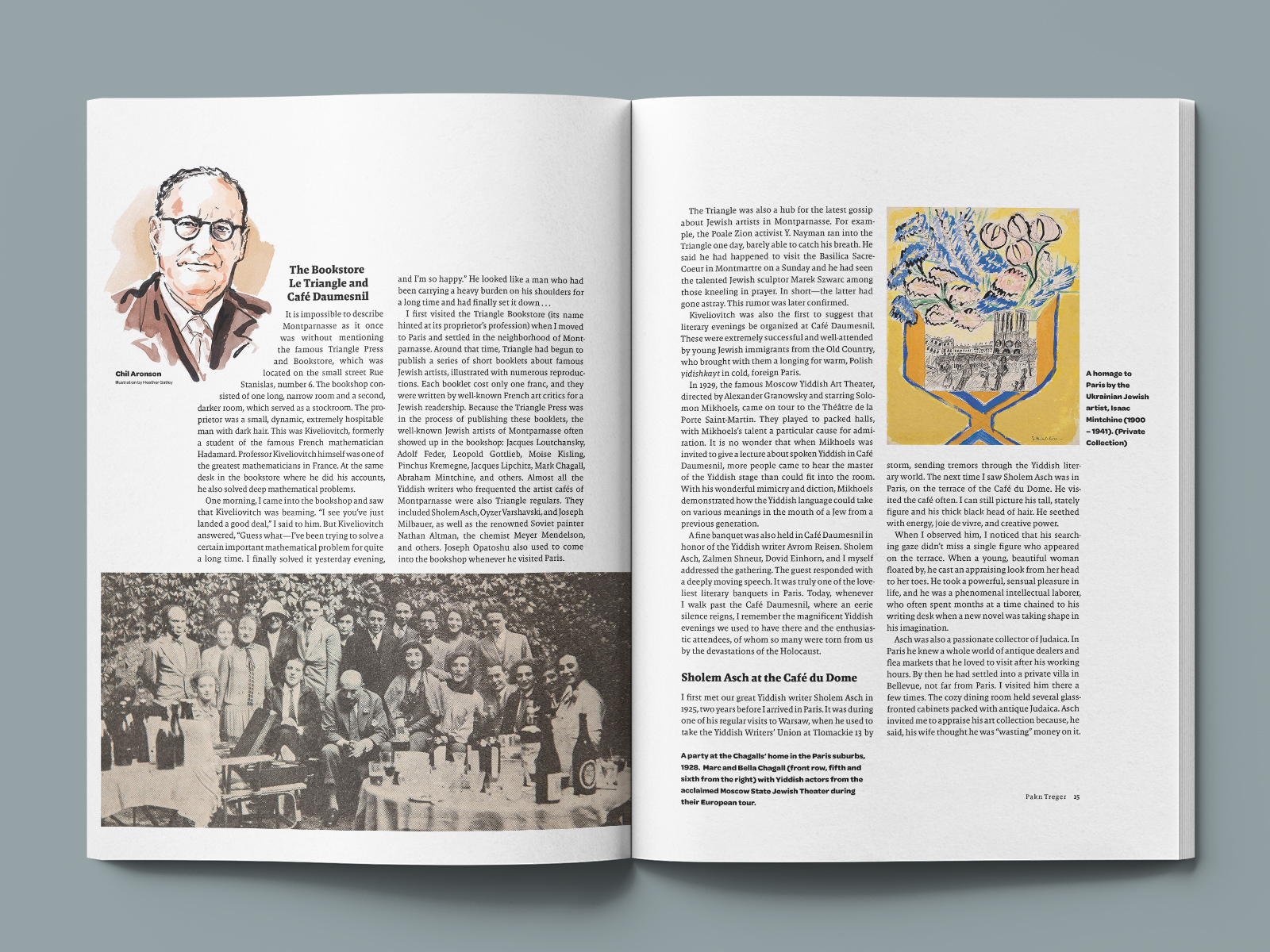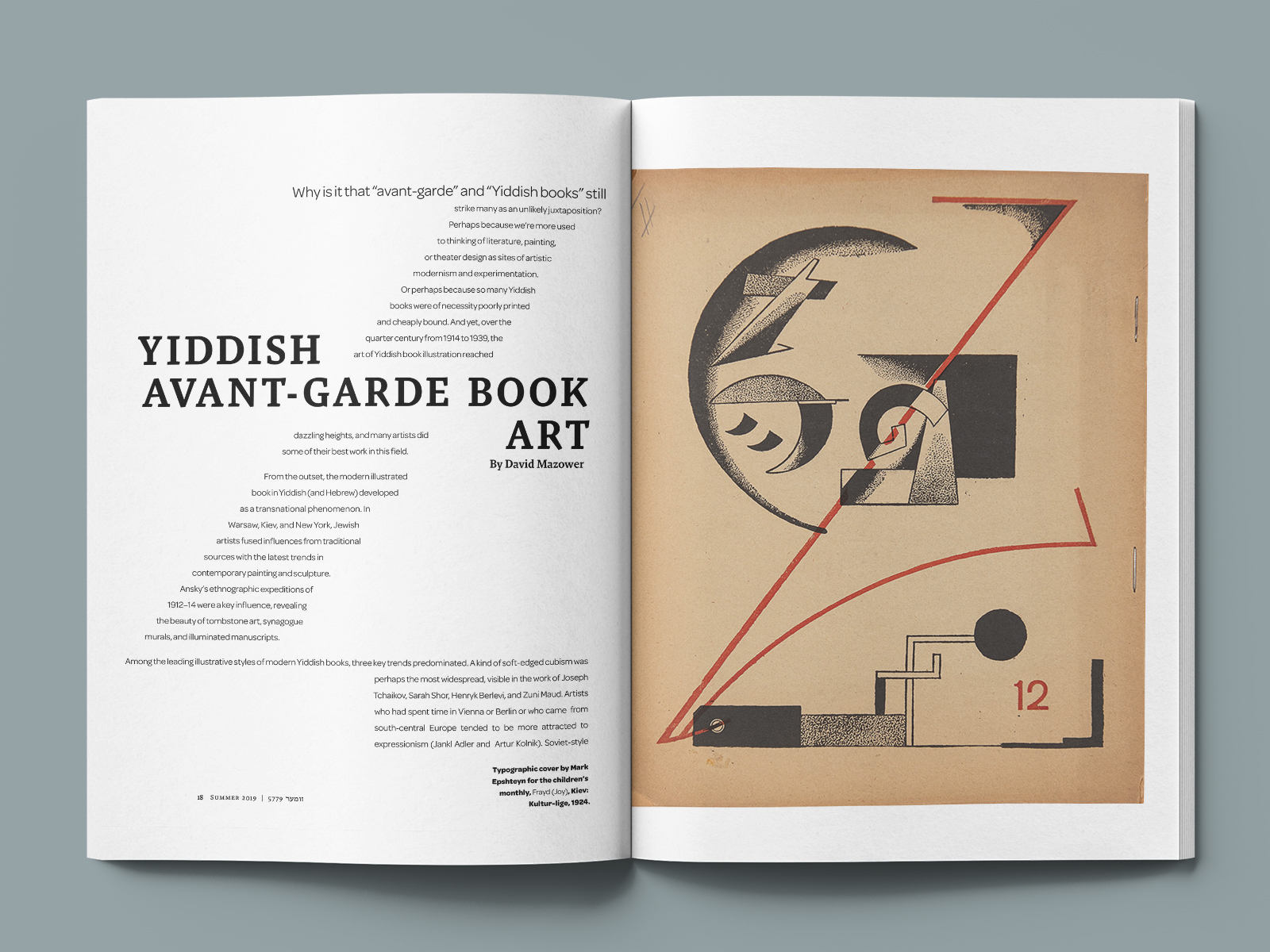 The issue had to communicate the stories in a modern way that was intriguing and engaging to the readers. Dramatic movements by way of juxtaposing image sizes and playful headline treatments envelop the reader for an intimate perusal of the content.