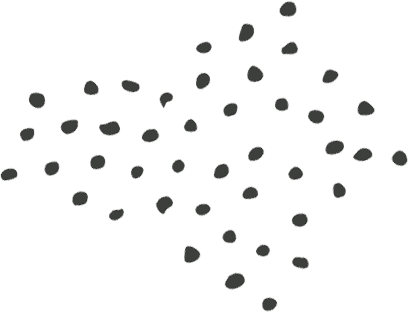 The holiday of 2020 presented a very different landscape. Under COVID-19 stay-at-home orders, the importance of connection and family during the holidays had a more significant part in our lives.
Client:

Erika Back
Services:

Storyboarding, 3D modeling, Animation
Role:

Lead Designer, storyboarding, production

While considering the wasteful practices of the holidays, I  decided an e-card would be an excellent way to distribute seasons' greetings. As a way to develop my Rhino 3D and Cinema 4D skills, I would develop a video to fit the digital medium.
I took inspiration from the traditional feelings of the Holidays, coziness, warmth, and cheer: all sentiments that have been enhanced during COVID. Drawing visual cues from the animated film Klaus, I would incorporate mixed media.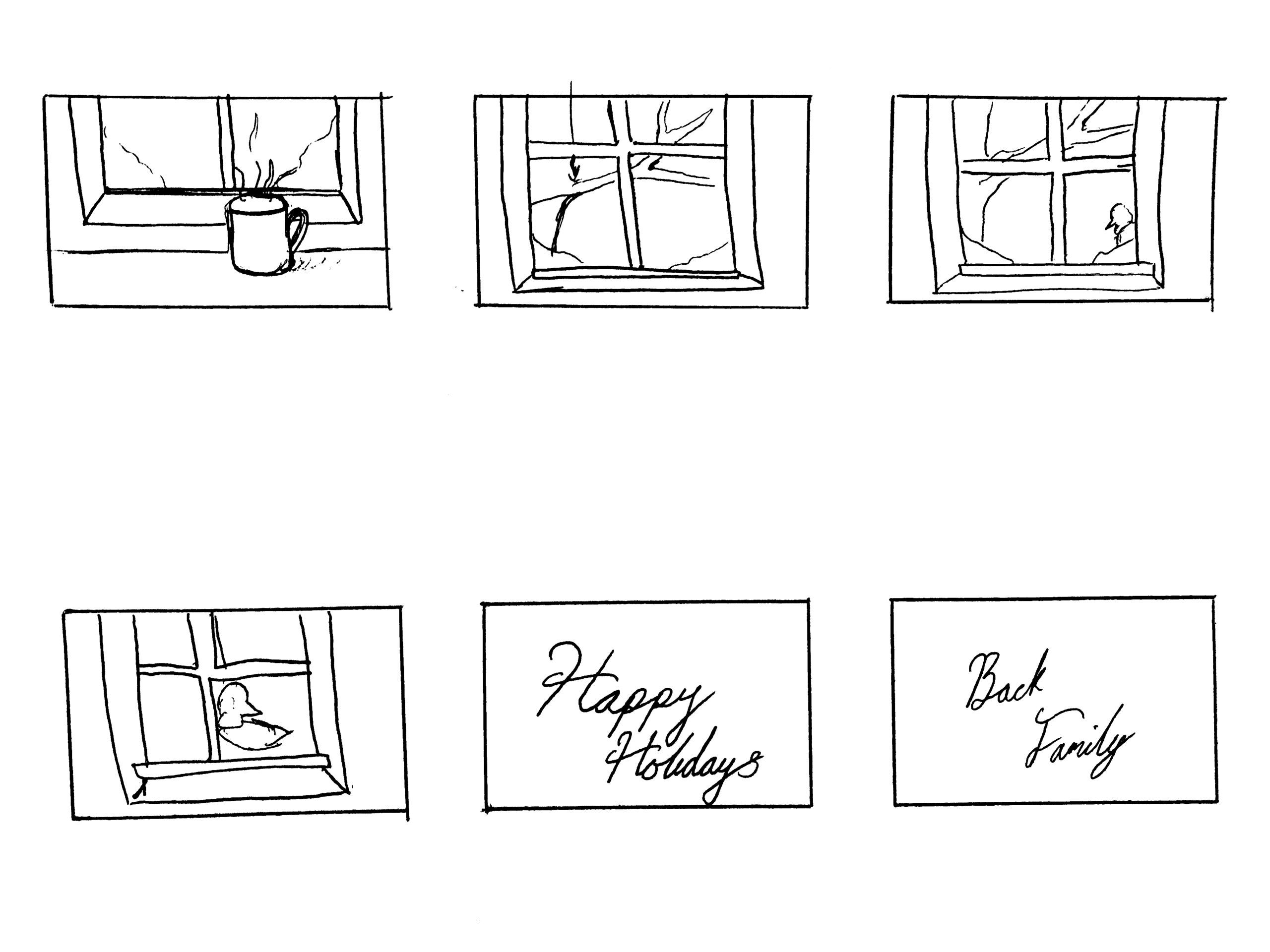 I started by defining my storyboard: it would include typical winter imagery, cardinals, crackling fires, and gentle snow.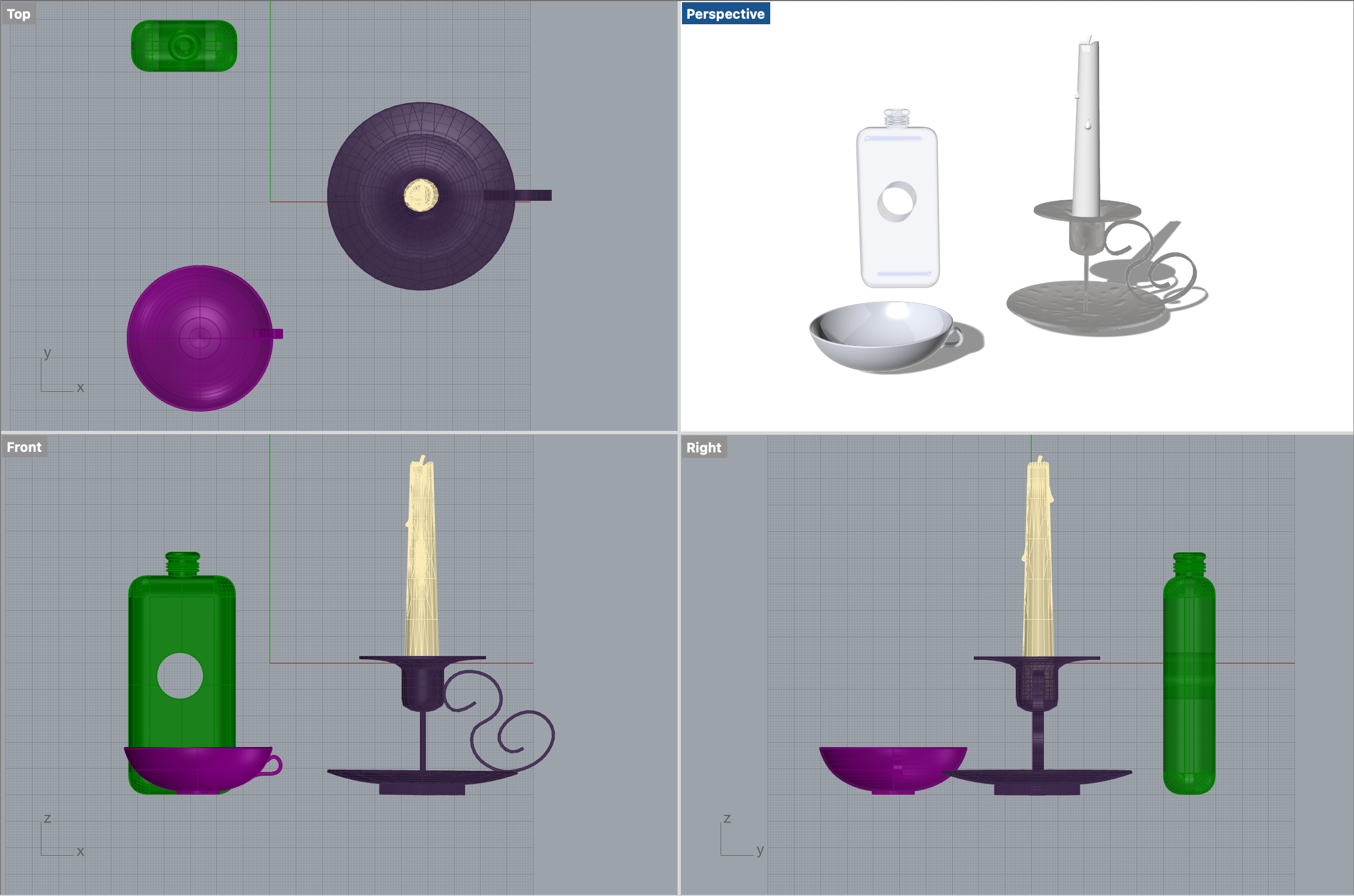 Using Rhino 3D, I developed simple object that would help make the scene more realistic.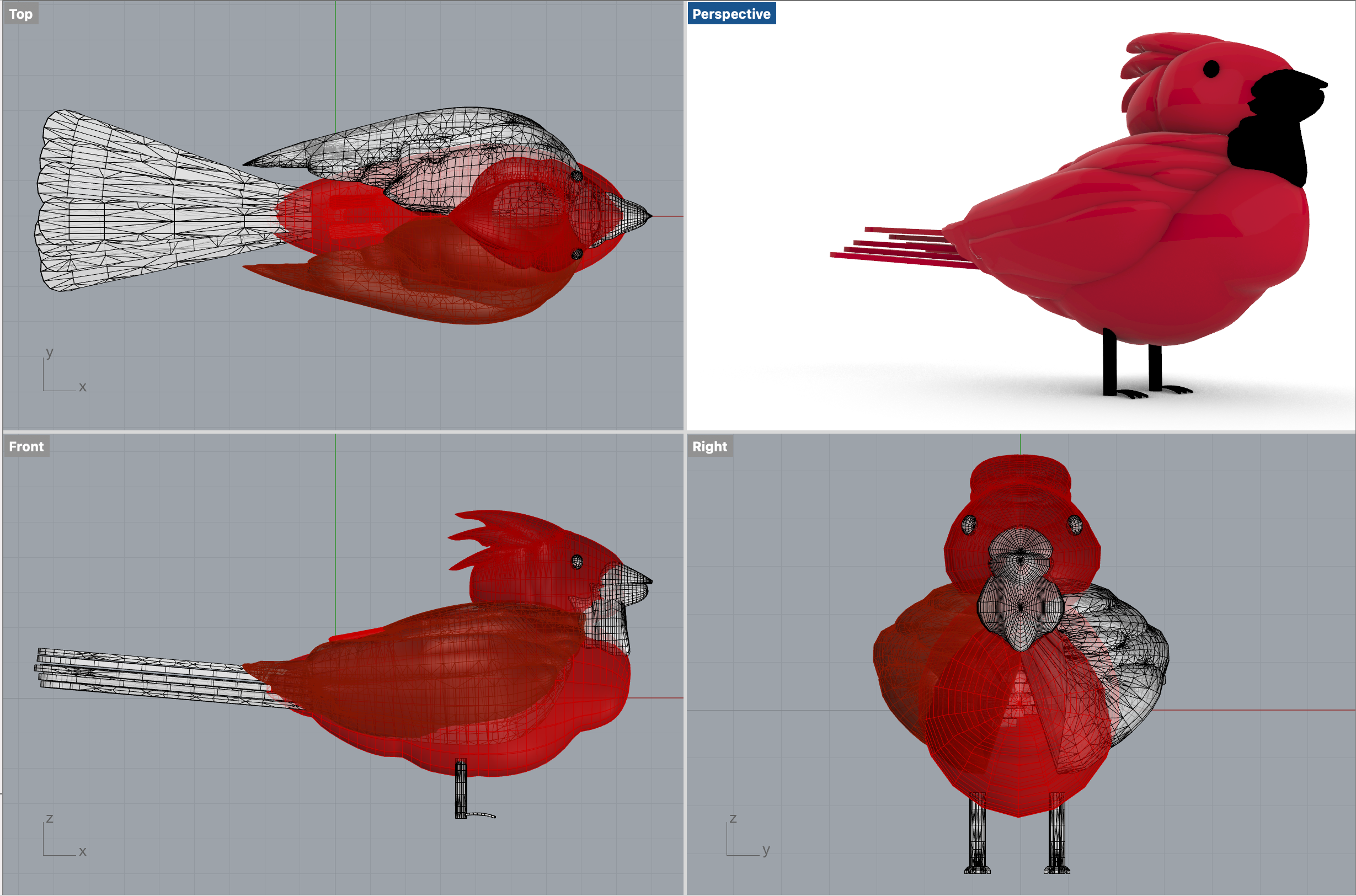 After developing simple objects, I expanded my abilities by developing the main character, the cardinal. In order to later animate these pieces in Cinema 4D, I would need to keep the pieces separate.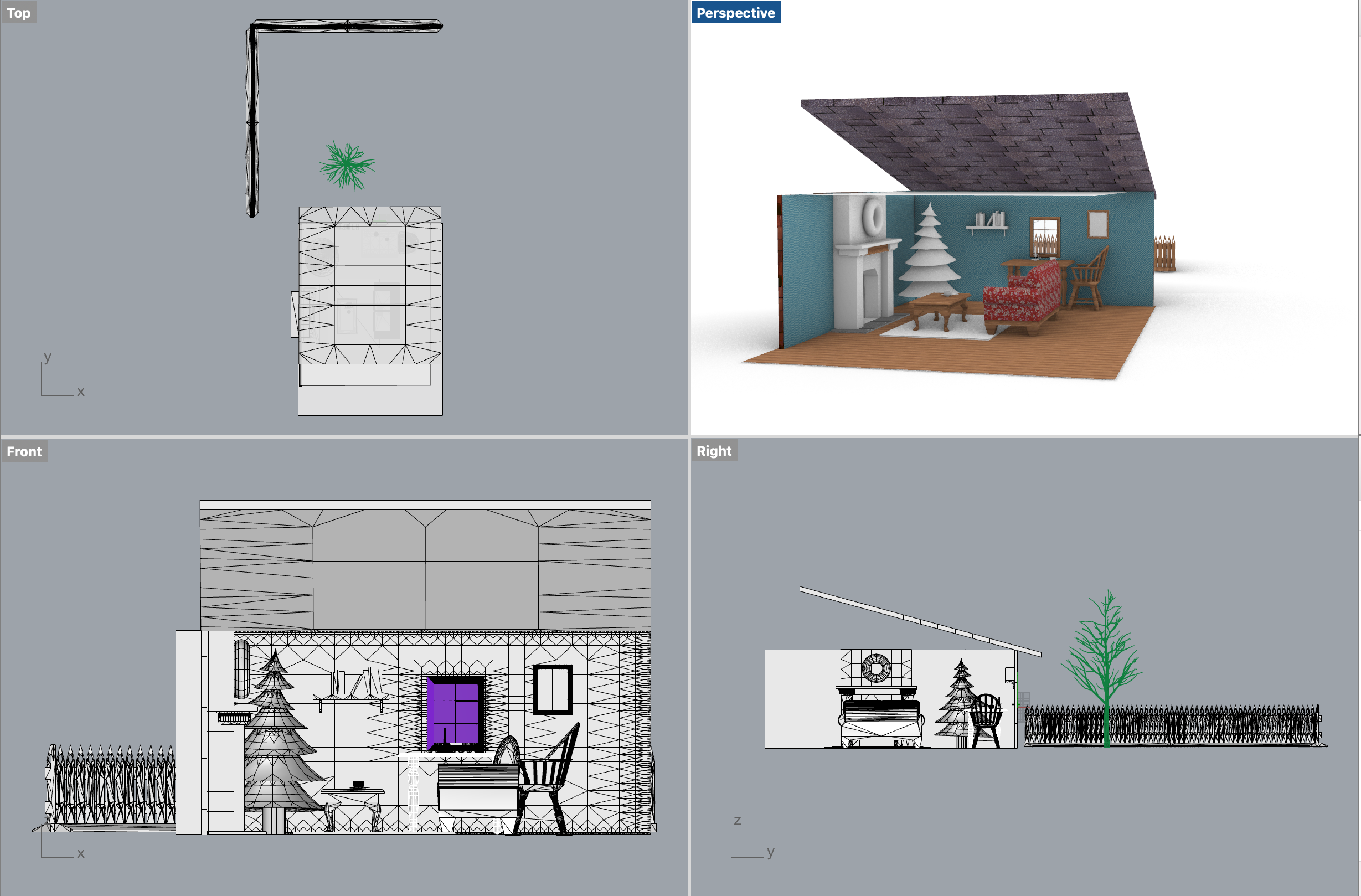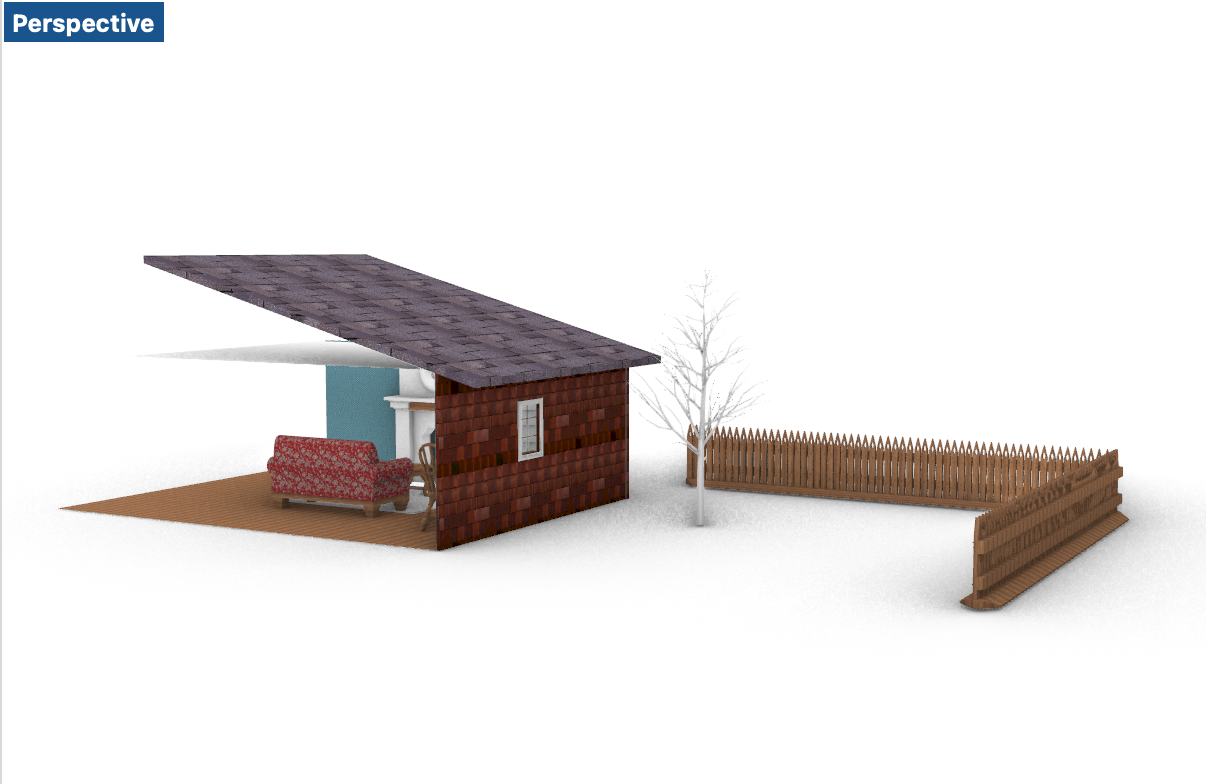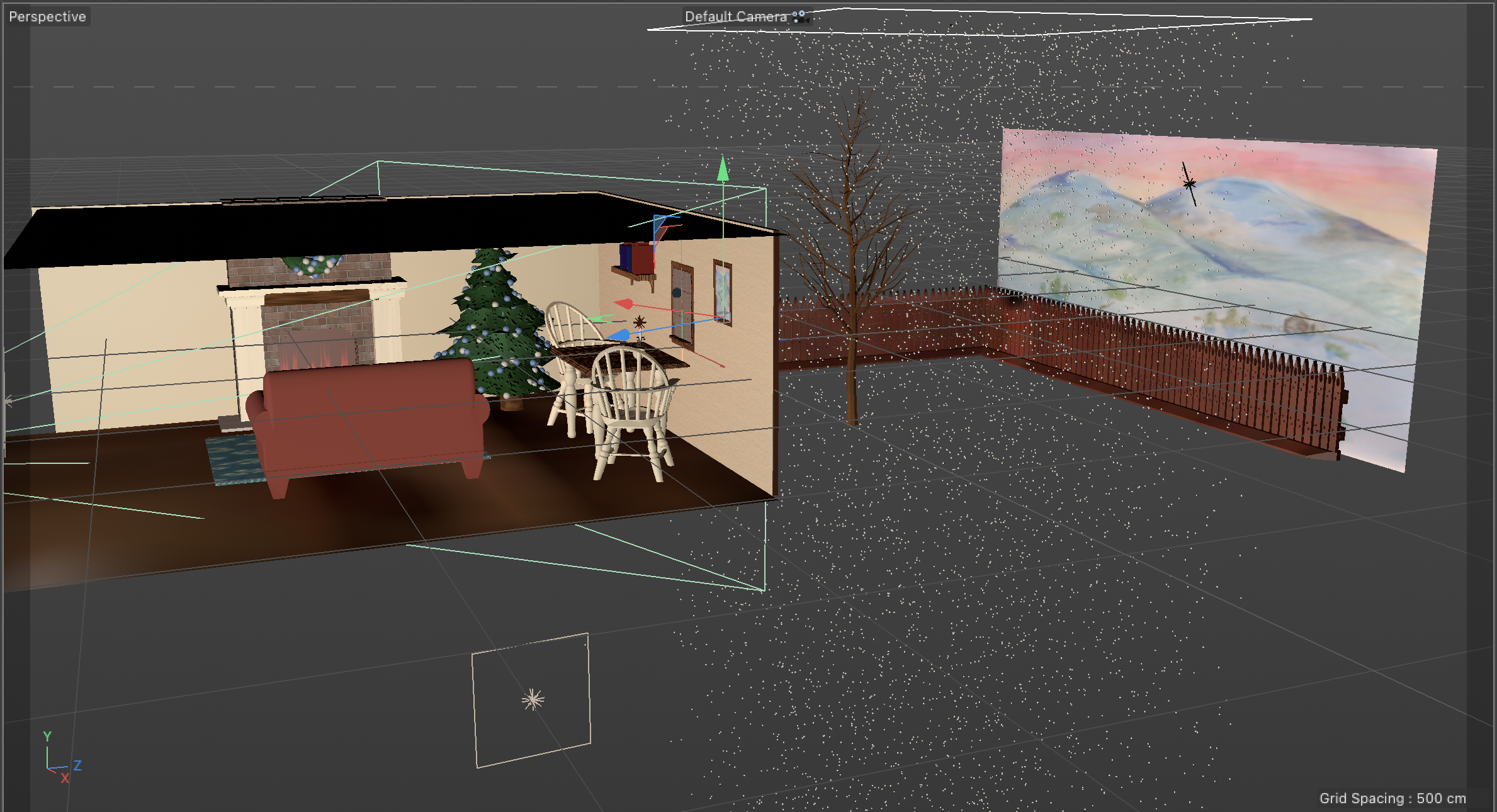 After importing the 3D models into Cinema 4D, I was able to start animating the scene. I began by getting the snow to fall softly around the exterior of the home. I also used watercolor to develop the background of the exterior.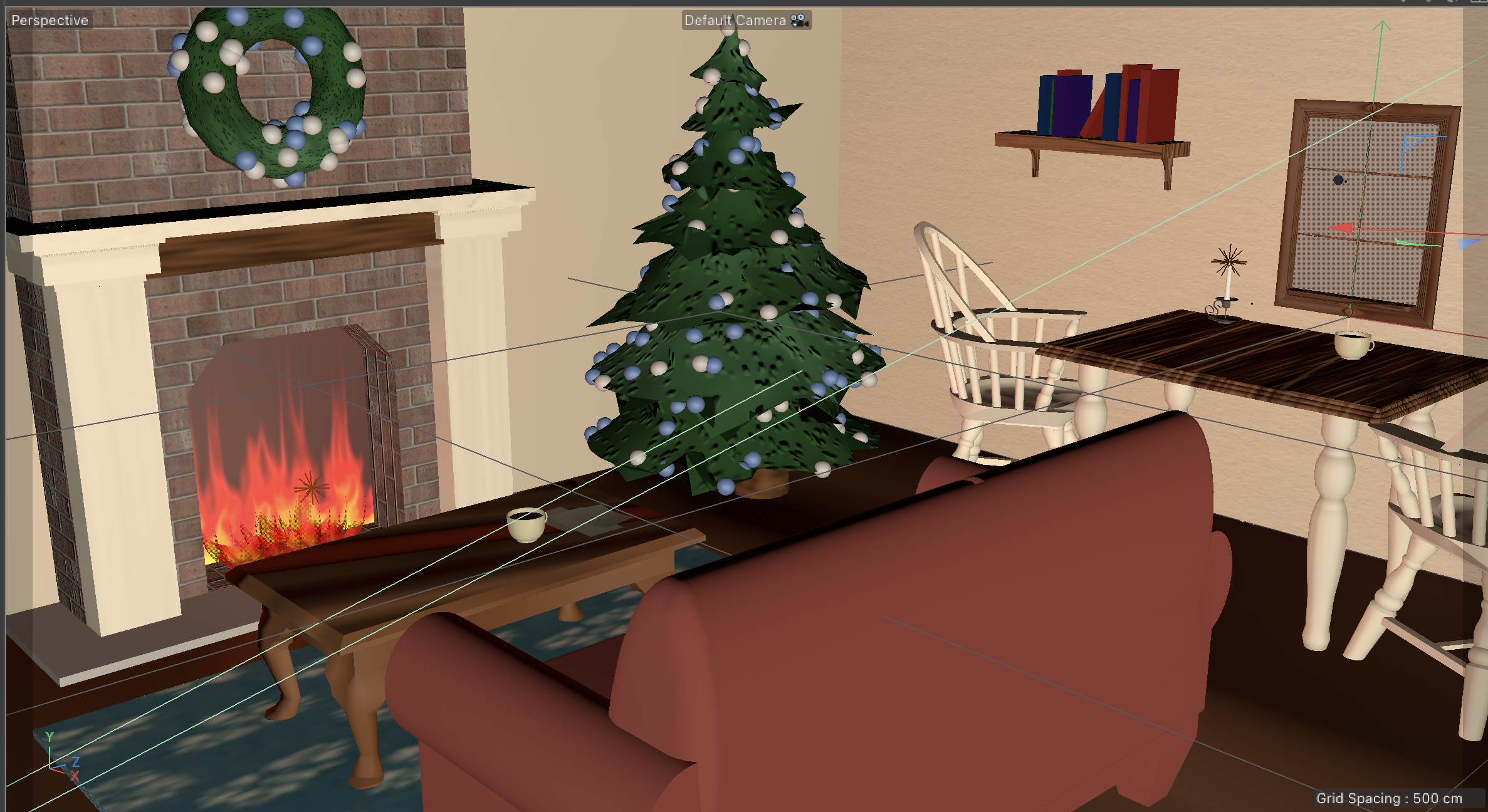 Once the pieces were in place, it was time to animate the camera.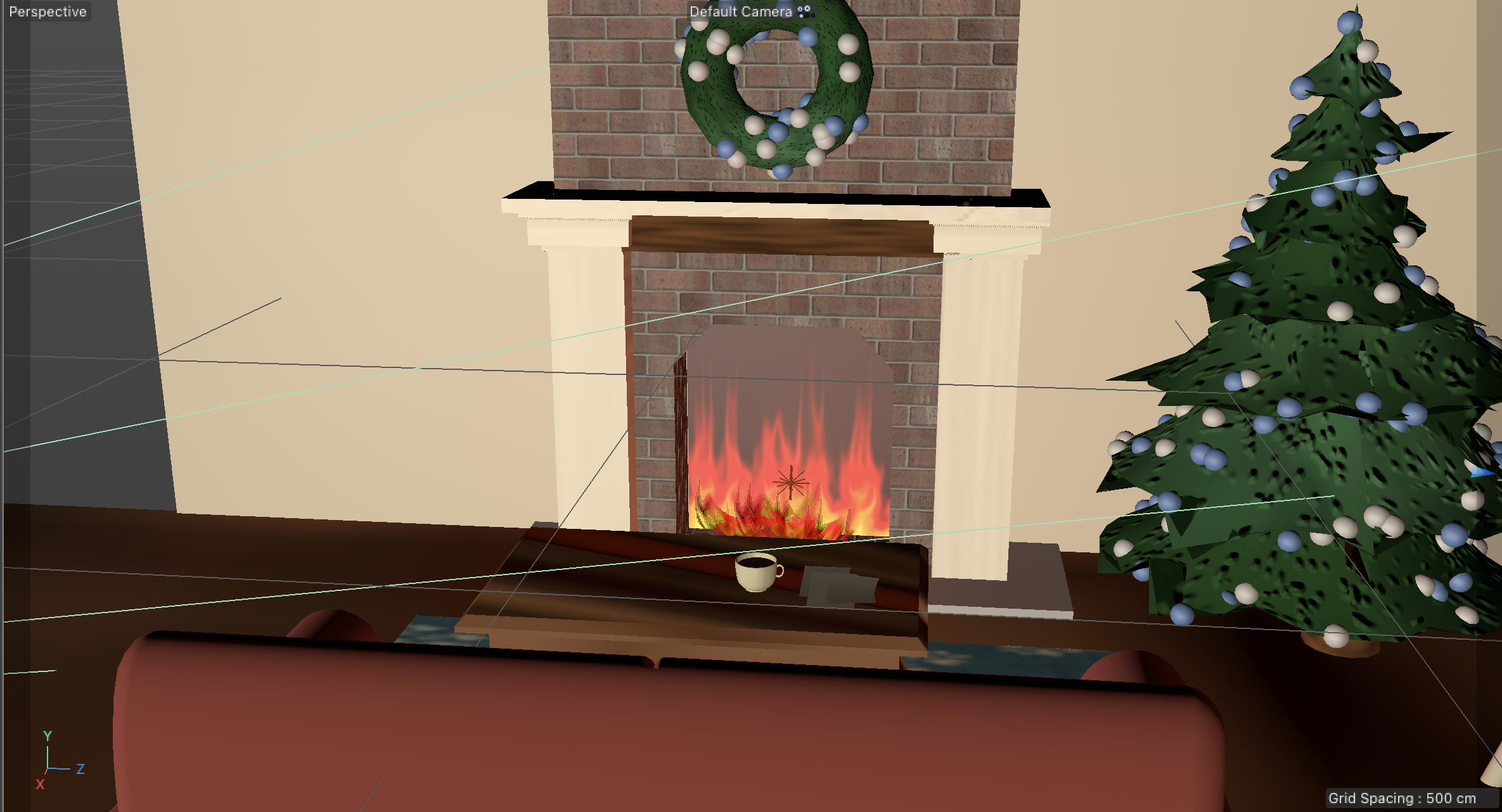 To develop the set, I animated the fireplace and candle. I also taught myself to make a flickering light effect so the shadows would be realistic.

Through creating this video I was able to learn new techniques to enhance the set. From flickering flames, to steaming cups of coffee, the details made for a more realistic world.